$19 Million Dollars Saved!
HiBid auctioneers saved over 19 million dollars in online bidding fees in 2016!
How?
HiBid powered over 17,000 auctions with internet bidding (online-only, webcast, and internet absentee bidding) for our customers in 2016. When our competitors charge a percentage of successful bid amounts (plus a large setup fee for webcast) and you compare that to our flat, inexpensive pricing, the savings adds up in a hurry.
Statistics for 2016
Here are some highlights for 2016:
1,287 different auctioneers used HiBid
21,070 auctions were uploaded
12,530,671 users (bidders) were served
39,924,893 sessions were served
First Place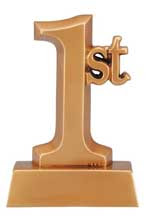 HiBid powered more auctions in 2016 then ALL other online bidding providers. As other providers do not publish their numbers our comparison looks at their available auction counts vs HiBid. By our analysis HiBid powered more auctions than Proxibid, Auction Zip, Bid Spotter, Live Auctioneers, iCollector, and all other providers we looked at. In fact, it wasn't even close.
Alexa Ranking vs Competition
We're also proud of how popular HiBid has become in the United States. Here are the Alexa rankings of hibid.com vs some of our competitors*:
#1 hibid.com
#2 liveauctioneers.com
#3 proxibid.com
#4 invaluable.com
#5 icollector.com
#6 bidspotter.com
Elevator Pitch
HiBid is the bidding platform where auctioneers come first: NO long-term contracts, NO stipulations on how you run your auctions, and absolutely NO percentages, ever. We provide the tools you need to build your own brand. HiBid puts more profit in your pocket!
Contact us to learn more and get started.
* These rankings from alexa.com/siteinfo were taken September 6th, 2016 for just the United States:
#1 hibid.com (ranked 3,731), #2 liveauctioneers.com (ranked 4,321), #3 proxibid.com (ranked 5,030),
#4 invaluable.com (ranked 5,928), #5 icollector.com (ranked 21,402), #6 bidspotter.com (ranked 30,871)
HiBid Info